Business Succession Planning
 To set up a consultation – call us at (727) 822-2200
Business Succession Planning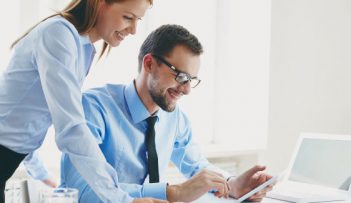 No business can survive without someone to run and direct operations. Many small businesses function on only a handshake, or the reliance on someone's word. What happens if the person at the helm becomes disabled or passes away and no succession plan has been put in place? When the leader has died or is no longer able to run the business, and no succession plan exists, the operations often cease to run or cease to run efficiently. The business may be inherited by the beneficiaries of the estate plan or legal heirs, or be absorbed by the shareholders. Often, where the business is distributed amongst the owner's surviving children, disputes arise among those children. The children that have been involved in running the business may be the most qualified and best suited to run things, but the remaining siblings want to run things differently, or sell the business and divide the proceeds. Perhaps the children who have been the most involved simply feel some sense of entitlement to the company and wish to shut out the other children.
Once these problems have begun, it is often hard to remedy them. Solutions are available to avoid these problems from the outset. Succession plans can reassure shareholders and/or provide family members with a well-mapped out plan as to how the company is to be run, and how the company should proceed. Shareholder agreements can outline the business succession plan. Buy-sell agreements can help to avoid many of these problems as well. Gulf Beaches Law, P.A. can help identify some common pitfalls, explain the options to avoid these problems, and create a custom plan suited to your business' and family's needs.
Business Succession planning overlaps with estate planning in several ways. A family business often represents a great deal of the owner's assets which need to be taken into consideration when constructing the estate plan. Also, some common problems can be avoided by the implementation of trusts which can help the business run smoothly during the disability or death of the owner or managing partner. Without documents in place, a disability or death can stop a business in its tracks and a lengthy probate administration may keep the business in a position where it cannot generate income during an indefinite period.
Gulf Beaches Law, P.A. is experienced in handling all of these matters, and help create a business succession plan to avoid these problems and help keep your business going into the next generation.
To set up a consultation - call us at (727) 822-2200