Living Will
 To set up a consultation – call us at (727) 822-2200
Living Will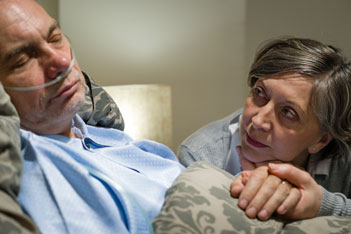 Advances in medical care and technology now make it possible for a person to stay alive by artificial means for much longer he or she would have in the past. In some cases, a person may be kept alive by the use of a ventilator, artificial hydration and nutrition and other similar procedures. A person may be kept alive long after he or she loses the ability to communicate with or even perceive family members. This type of care can be extremely expensive and can leave an estate depleted or a family in debt. Some individuals want to be kept alive as long as possible, while others do not. A Living Will specifies what kind of life-preserving measures a person wants once he or she has been diagnosed as having a terminal condition, end-of-life condition, or being in a persistent vegetative state. A Living Will must comply with Florida law and must be properly executed.
Creating a Living Will can be a great benefit to your family. It informs your family of your wishes when you cannot speak for yourself. This helps relieve the family of doubt and guilt when faced with making the decision of whether to begin, continue, or terminate life-preserving measures. These decisions can be agonizing for family members; so providing them guidance as to your wishes makes the task the family must face much easier.
Gulf Beaches Law, P.A. can help you create a Living Will that suits your individual needs and wishes.
Karen Keaton is also the founder and owner of American Living Will Registry, a service that makes a person's Living Will available 24/7. In the event of an emergency, this service can be invaluable. A Living Will does not benefit anyone if it is hidden away in a safety deposit box or in some other safe place that the family does not know about or cannot access.
To set up a consultation - call us at (727) 822-2200