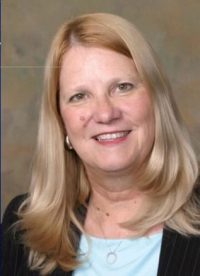 Karen S. Keaton is a shareholder in the law firm of Gulf Beaches Law, P.A., in Gulfport, Florida and has obtained a variety of diverse accomplishments. She received a Bachelor of Music degree from Samford University (1974); Juris Doctor degree with honors from Stetson University College of Law (1983); and a Master of Laws degree in Taxation from the University of Florida (1989). Karen was recognized by The Florida Bar as a Board Certified Tax Lawyer in 1995, and has been awarded an AV rating, the highest category, by Martindale-Hubbell Law Directory
She has held positions as Adjunct Professor at Stetson University College of Law teaching Estate Planning, and at St. Petersburg Junior College, now St. Petersburg College, teaching Financial Planning and Record keeping for Guardians. She is the Founder and Chief Executive Officer of the America Living Will Registry, an online storage database for immediately accessing living wills and health care surrogate forms in emergency situations.

In civic activities, Karen was a member of the Gulf Beaches Rotary Club, past President of the Rotary Club of St. Petersburg Suncoast, past Treasurer and Director of the Rotary Club of St. Petersburg Sunrise, past President of the Mid-Day Business and Professional Women of St. Petersburg, and past legal advisor for the Florida Federation of Business and Professional Women's Clubs. Karen has marched as a majorette in the Awesome Original St. Petersburg Second Time Arounders Marching Band and holds a United States Coast Guard Master Captain's license.