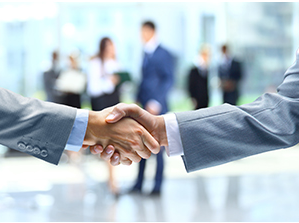 LEGAL EXPERTISE
You owe it to your family to have the basic and essential documents necessary to assist in the event of death or serious injury.
At Gulf Beaches Law, P.A., we recommend a minimum of four basic documents in preparing your estate:

Regular planning techniques include the use of wills, revocable trusts, and irrevocable trusts, which contain various services that seek to insure an estate achieves the maximum use of the unlimited marital deduction and exclusion amount, taking into account future changes which may occur in the estate tax laws.
Counsel includes advice regarding inter vivos transfers (gifts of any kind given while still living) to reduce estate and gift taxes, such as gifting plans, transfer of joint assets, and family limited partnerships. Pre – and post-marital agreements are advised where appropriate. Business planning for succession at an owner's death is addressed.
We attorneys also work closely with charities to assist clients in charitable giving, including techniques that seek to allow the client's family to receive income in conjunction with charitable gifts. 
Estate trust administration assists the family in facilitating a distribution of the estate's assets in accordance with the decedent's wishes. Attorneys advise and assist the personal representative, and any trustees to carry out such duties as determining and inventorying the estate's assets, notifying creditors, determining beneficiaries, and transfer of title to the decedent's properties. Where appropriate, the attorneys use post-mortem tax planning to seek further tax savings.
Complete Legal Services we offer:
Estate Planning
Wills
Trusts
Living Wills
Health Care Surrogate Designations
Powers of Attorney
Probate
Estate
Trust Administration
Elder Law
Business Entity Structure, Formation
Succession Planning

Individual and Business Tax Planning
Representation of Landlords in Tenant Eviction cases

Estate Planning

Wills

Trusts

Health Care Surrogate

Powers of Attorney


Probate & Estate


Elder Law

Business Entity


Tax Planning


Landlords – Eviction Law